"When I first saw Dr. John, I could barely walk, much less run. In April 2013, I was able to run the Knoxville Marathon again, this time qualifying me for the Boston Marathon! I am grateful that I am still able to run and do the things I enjoy!"
- Wendy
---
"By coming to see Dr. John I was able to find the cause of my problems and not just treat the symptoms."
-Cliff
---
"I was told my injury was inoperable and I was sent home with a bottle of pain pills in one hand and muscle relaxers in the other. Now I am pain free and no more allergies! Dr. Edwards has given me back the ability to participate in my life, instead of just being a spectator."
-Gwen
---
"Before I came to Dr. Edwards, I had really bad headaches, I really love coming here. And no more headaches!"
-Michael
---
"Now that I've been seeing Dr. john once a week I feel so much better. I move better and think better. Chiropractic has truly changed my life."
-Jack
---
"Before seeing Dr. John I was unable to walk without excruciating pain. I enjoy coming to Cornerstone because it has a very relaxing atmosphere. If you are thinking of coming to Cornerstone Chiropractic it would be a mistake not to. Dr. John can help you!"
-Lynn
---
"Dr. John was able to improve my daughter's scoliosis from 32 degrees to 3 degrees! I am so thrilled with our results. Now I can just sit back, relax, and watch her grow."
-Sarah
---
"Nothing short of a miracle could straighten my spine. I felt so good these past months and I have been working in my garden like crazy!"
-Mary, 82 years young and going strong!
---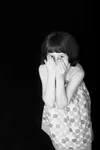 "Everyone here is so nice. I just love coming to see Dr. John and getting adjusted."